Product Description
Product description
ELECTROMAGNETIC SHOCK WAVE + PNEUMATIC SHOCK WAVE
Shock Wave Therapy is an effective and scientifically proven treatment modality for various musculoskeletal pathologies such as tendinosis and fascial pain.
* 【Shockwave Machine】Shockwave therapy equipment can cover most typical applications includes Epicondylitis, Tendonitis, Biceps Tendonitis, Achilles Tendonitis, Lower Back Pain of muscular origin, Trigger Points, Plantar Fascitis, and aesthetic applications as Cellulite therapy and body reshaping.
* 【Wide Applications】It is widely installed for treatment target which covers: rehabilitation medical, orthopedics, sport medicine, medical cosmetology, pain treatment (chronic/acute), dermatology, geriatrics, etc.
* 【Useful Shockwave Machine】High effectiveness,fast relieve pain; Noninvasive,no anesthetic,convenient and fast.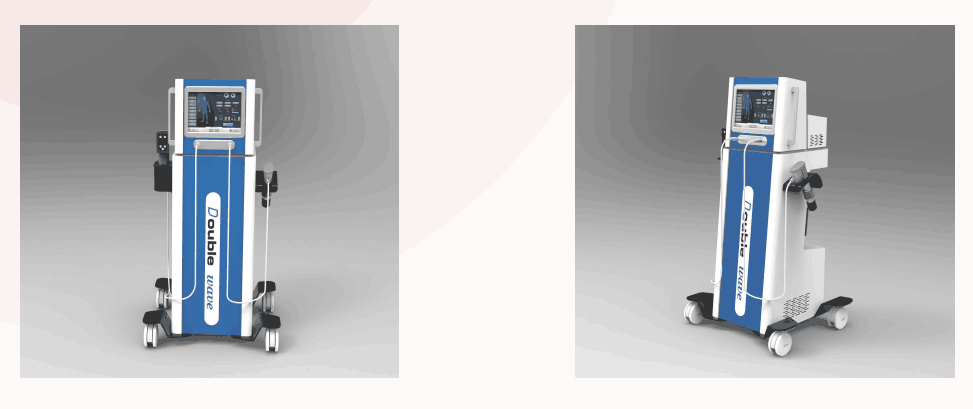 shockwave technology background
A shockwave is defined as a wave with a rapid increase of pressure within a very short time and then having a gradual decrease of pressure with a small negative pressure phase .shoc kwave is aimed at the affected area that are the source of chronic pain, the influence of the shock waves causes to the dissolution of calcium deposits and leads to better vascularization. The after-effect is relief from the pain.
Product parameter
| | |
| --- | --- |
| item | value |
| Product name | Shock Wave system machine |
| Place of Origin | Guangdong,China |
| Brand Name | Suyzeko/SSCH |
| Model Number | ESWT-DOUBLE-C |
| Instrument classification | Class III |
| After-sale Service | Free spare parts |
| Function | Weight Loss, ED, Pain Relief |
| Suggestion for treatment parts | Exceeds 25 preset treatment suggestion |
| Type | electromagnetic + pneumatic |
| Operating mode | Continuous/4/8/16 pulses |
| RF frequency | 1-21 Hz |
| Power | 500W |
| Power supply | 220V/110V,50Hz/60Hz |
| Display | LCD touching screen |
| Bar | 1-6 bar |
| Packaging | Aluminium box |
| Warranty | 1 Year |
| OEM | Support OEM |
What is Shock Wave Physiotherapy?

Shockwave therapy is a modality that is becoming more common in physiotherapy. Using a much lower energy than in medical applications, shockwave therapy, or extracorporeal shock wave therapy (ESWT), is used in the treatment of many musculoskeletal conditions, primarily those involving connective tissues such as ligaments and tendons.




Shockwave has the following effects:

Stress effect: Shock wave has certain acoustic characteristics in the process of propagation. It will generate tension and pressure at different acoustic impedance interfaces, which will cause mechanical damage to materials, and help to release tissue adhesion and crush bone spurs.




Cavitation effect: When the shock wave propagates in the medium, a series of cavitation bubbles will be generated. These cavitation bubbles grow, shock, collapse and break in the process, releasing a lot of energy.




Analgesic effect: Activate and produce substance P. After a period of continuous action, the pain threshold is increased and the production of substance P is reduced.




Metabolic activation: shock wave changes the permeability of cell membrane, accelerates the ion exchange process inside and outside the membrane, and speeds up the removal and absorption of metabolic decomposition products.




Other effects: osteogenic effect, promoting the production of vascular growth factor, etc.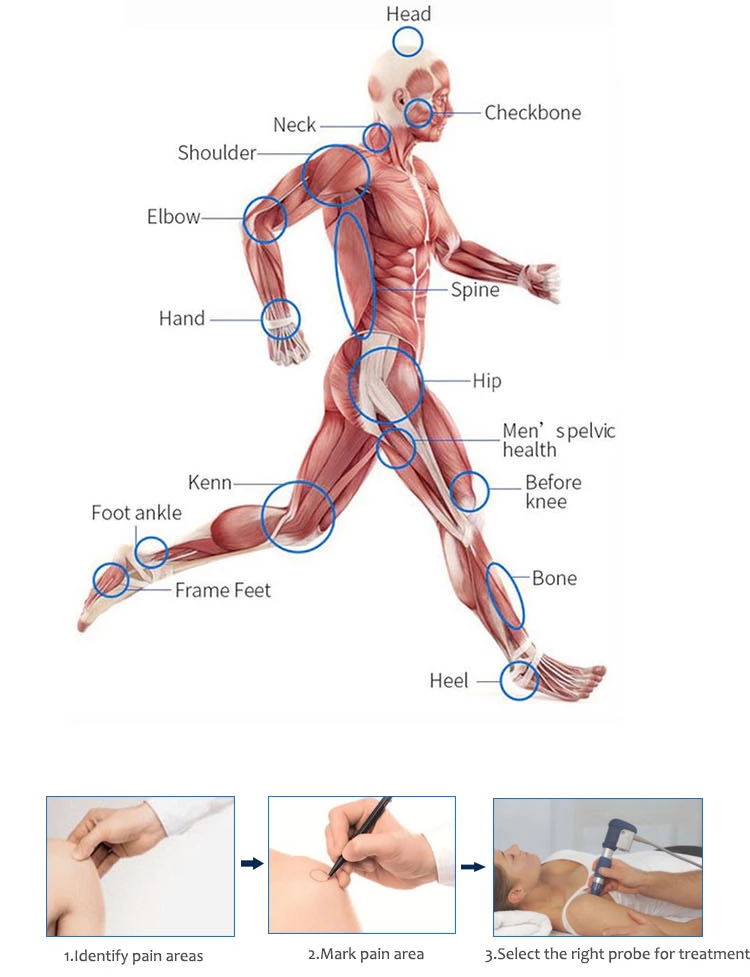 Product features

* Comfortable, noninvasive and safe to relieve pain
* Improve the blood circulation, meanwhile remove body fat
* ED therapy, increase blood flow and boost sexual performance
* Easy operation, easy to maintain
* No harm for body, suitable for any skin
Advantages
* Two handles can work at the same time

* More efficiently, if one handle goes wrong, the other still work

* Storage tank behind the machine

* More professional, Multiple frequncy and power application

* Smart C mode and P mode for choice

* Display real temperature and total impact counter

* Six different preloads to choose




Product details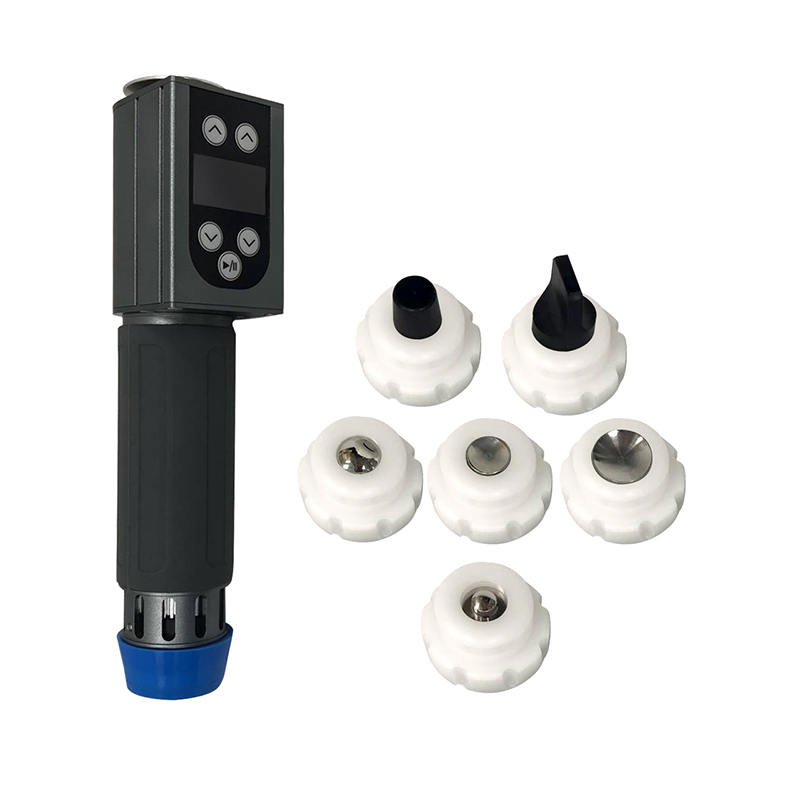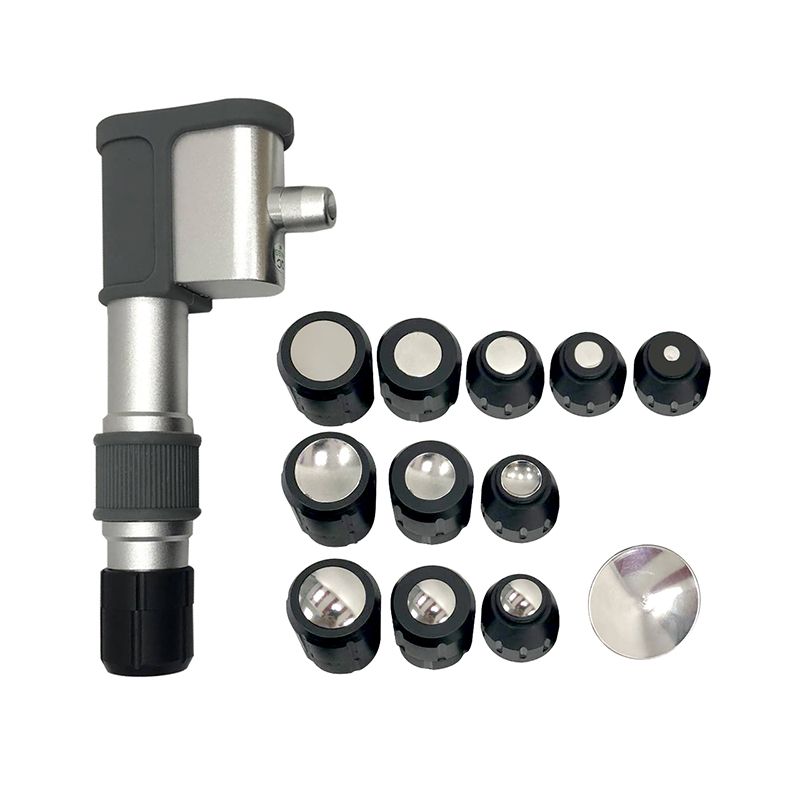 2 handles can be chosen freely. The handle can adjust the frequency and energy, show the real temperature and total impact counter.



Indication
1. Sports injuries 2. Tennis elbow 3. Tendonitis 4. Plantar fasciitis
5. Frozen shoulder 6. Achilles tendonitis 7. Ankle, knee, shoulder, wrist injuries
8. Rehabilitation therapy 9. Physiotherapy pain relief 10. Cellulite reduction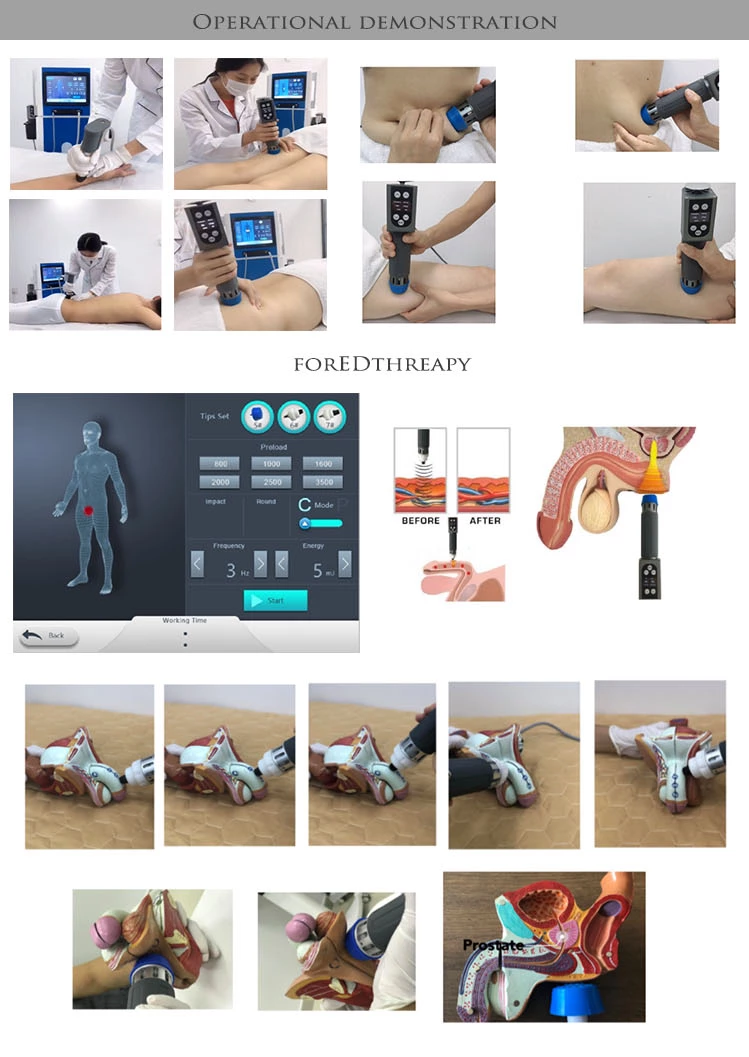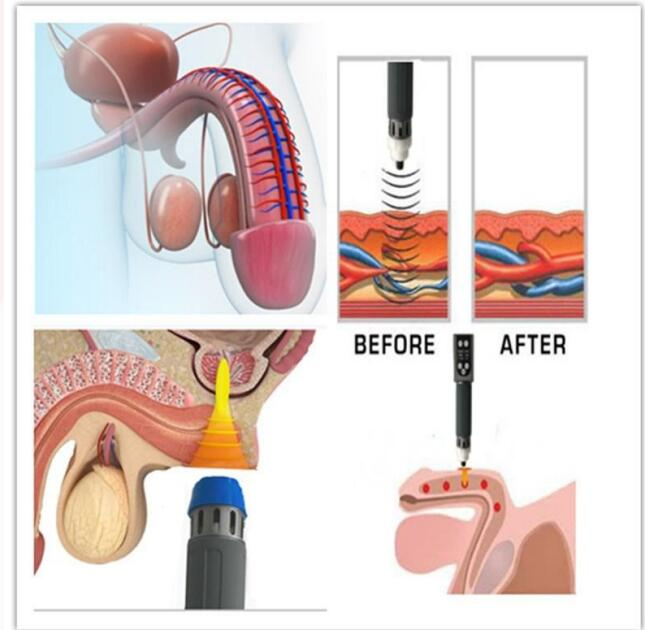 Product package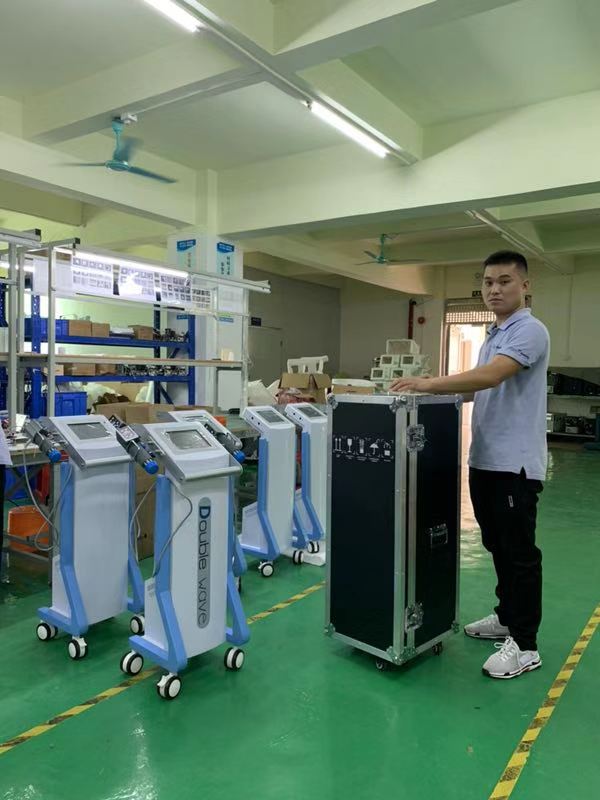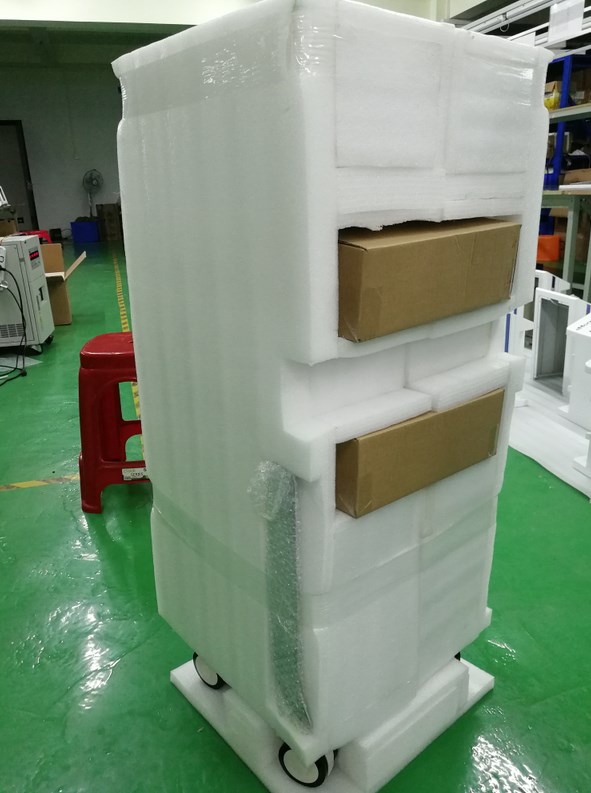 Company information