Product Description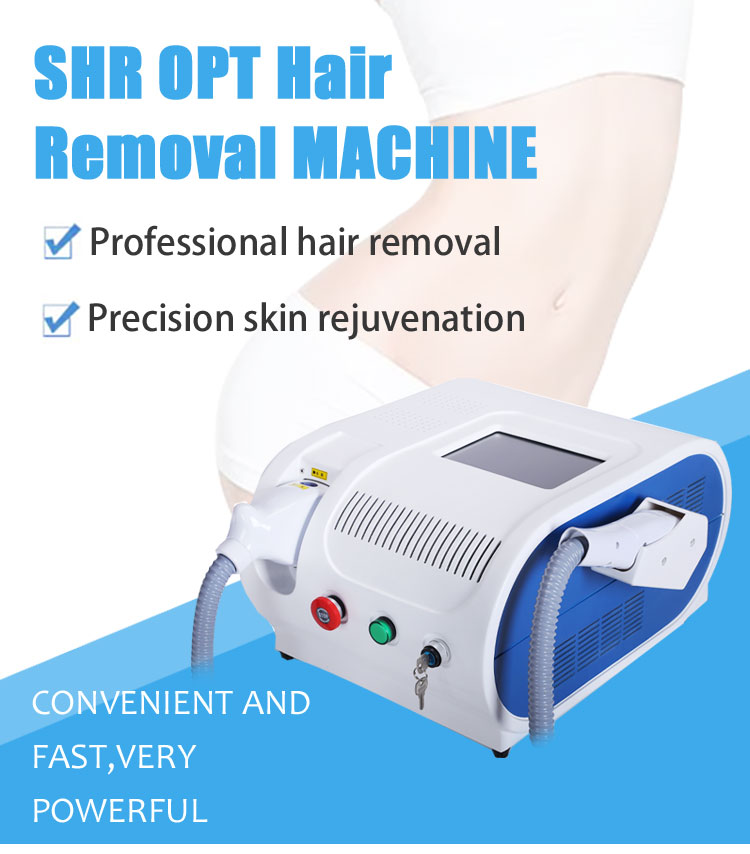 Product Paramenters
| | | | |
| --- | --- | --- | --- |
| Light Source | Intense Pulsed Light | Energy | 1-50J/cm2 |
| Supply voltage | AC220V; AC110V | OPT/SHR Frequency | 1-5hz |
| wavelength | 480/530/640nm--1200nm ( Standard configuration: 480/530/640nm Filter) | OPT/SHR pulse width | 1-8ms |
| spot size cooling | water-cooled + air-cooled + semiconductor refrigeration | weight | 29Kg |
| Input power | 1200w | | |
PRODUCT PRINCIPLE
ipl opt Hair Removal machine Applying the technique of IPL and Bi-polar rf Beauty Equipment, the equipment acts on the entire skin corium and connective tissue, stimulates the collagens of different depth to realign and grow, then gets treatment effect. Bio-polar RF release energy at the same time, with the selective absorption for the skin to light energy, various pathological tissues of corium and epidermis creates Photothermolysis effect.
Since light energy is far below conventional IPL, the pigment tissue and vascular pathological tissue of the corium and epidermis would absorb more energy without injuring the epidermis, and then remove these pathological tissues better and get the effect.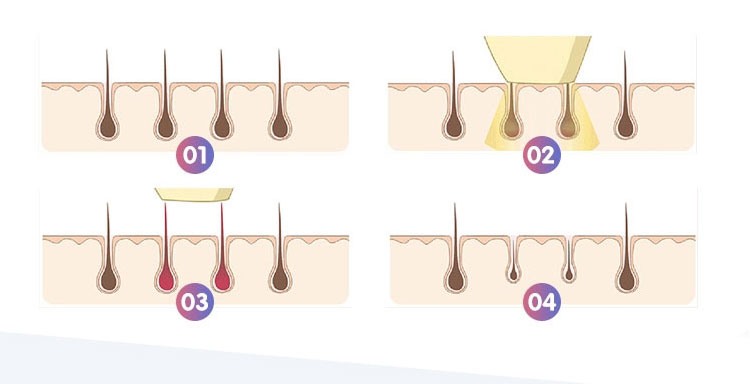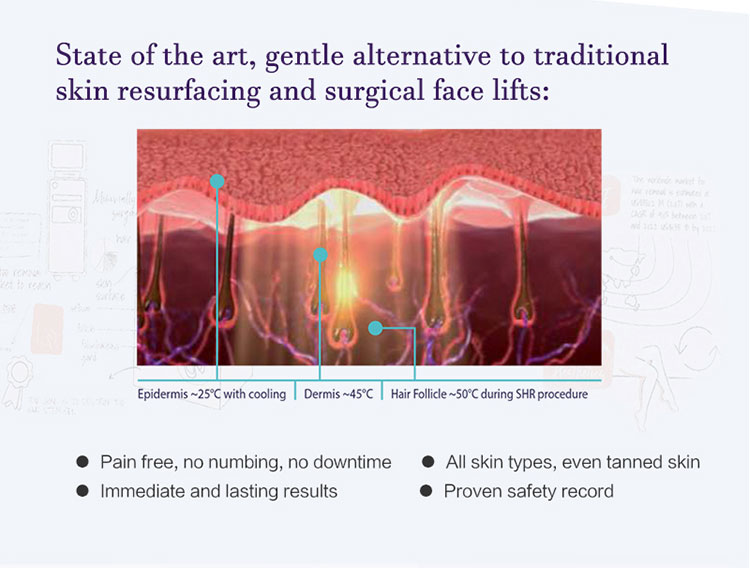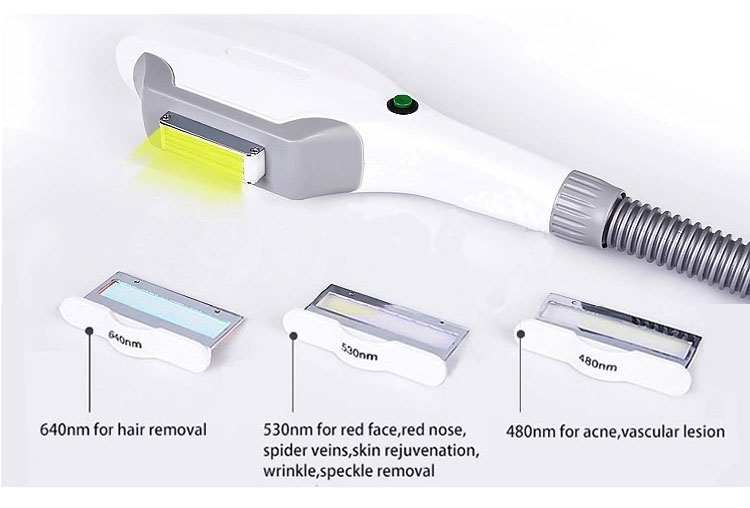 Product advantages
1. The latest mobile phototherapy operating technology, fast and efficient.
2. The latest single pulse technology, no pain, easy and comfortable hair removal.
3. Plug-and-play plug-in connector, water and electricity separation design, safer, easier installation.
4. Water flow, water temperature self-check system, self-correction system to ensure the safe operation of the machine.
5. The unique shape design and color match make the product more beautiful and fashionable.
6. Can be used with RF Beauty Machine and Microdermabrasion machine to create a beautiful body.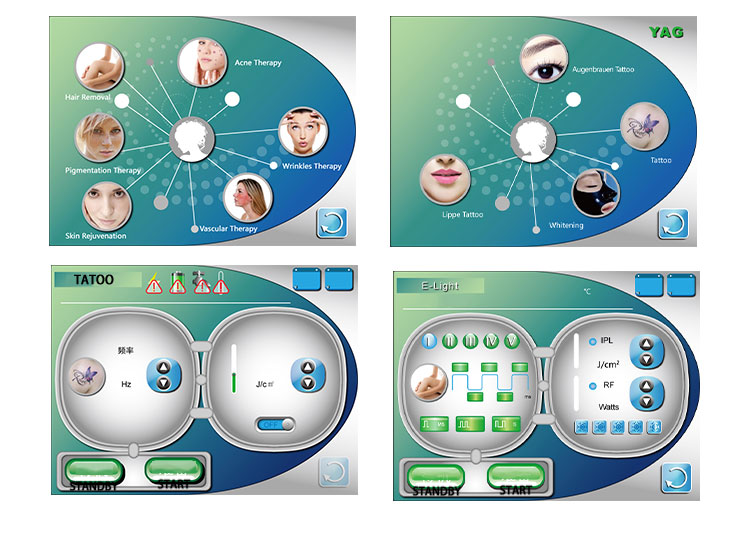 Application:
1. Hair removal;
2. Skin Rejuvenation;Wrinkle Removal, fact lifting;
3. Removing freckle, age spots, sun spots, chloasma, pigmentation troubles, etc;
4. Vascular removal;
5. Acne treatment.