Product Description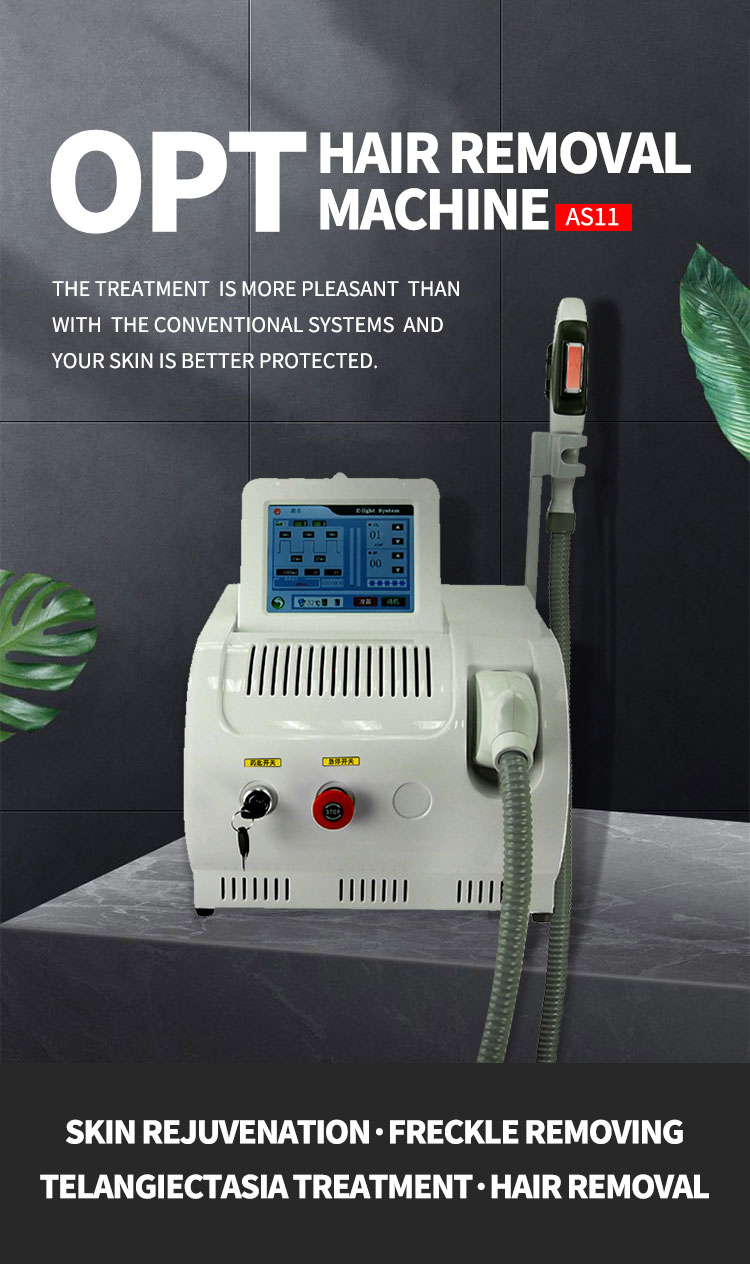 | | | | |
| --- | --- | --- | --- |
| | | | |
| After-sales Service Provided | Online support, Video technical support | | |
| | | | |
| | | | 480-950nm or 530-950nm or 640-950nm |
| | | | |
| | | | |
| | | | 8.4" colorful touch screen |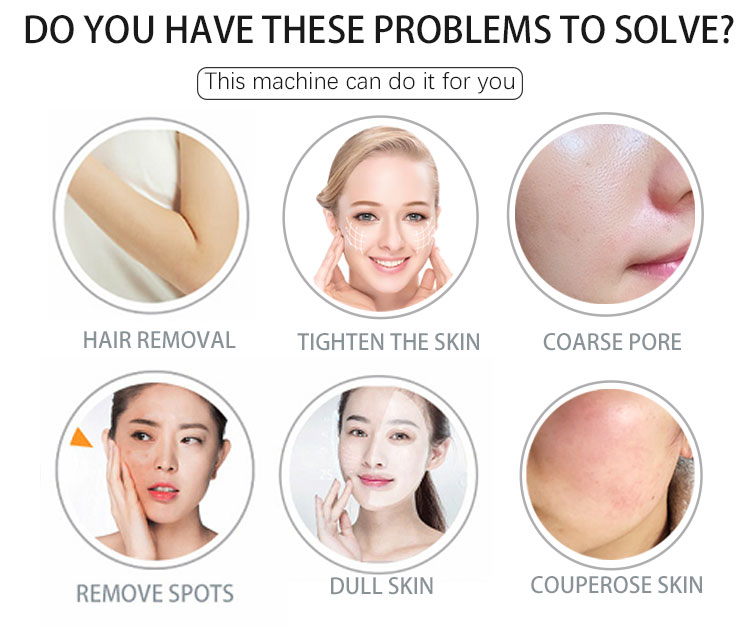 PRODUCT DESCRIPTION
E-light core technology : RF+ IPL+ Skin cooling.
The principle of the Ipl opt hair removal machine is different from that of the 808nm diode hair removal machine: strong pulsed light is easily absorbed by the melanin in the hair and hair follicles and converted into heat. The heat can quickly warm the hair shaft and hair follicles. When the temperature reaches 60℃ or higher , It will cause hair cracking, hair follicle degeneration, dermal papilla damage, hair growth cell death, and finally the original hair falls off, the new hair growth delays, thins, and fades until it does not grow.
IPL technology in use on the basis of a combination of the use of the role of radio frequency energy 15mm depth, so that acts directly on the hair follicle melanocytes absorb moreenergy, so small and light, and even gold, white hair has a very good results.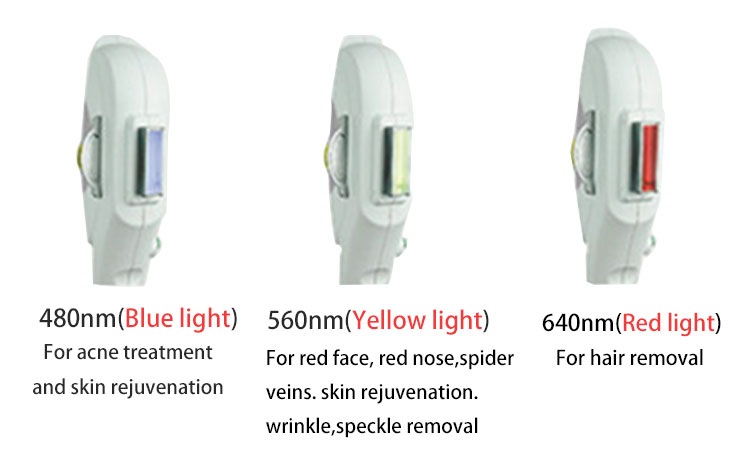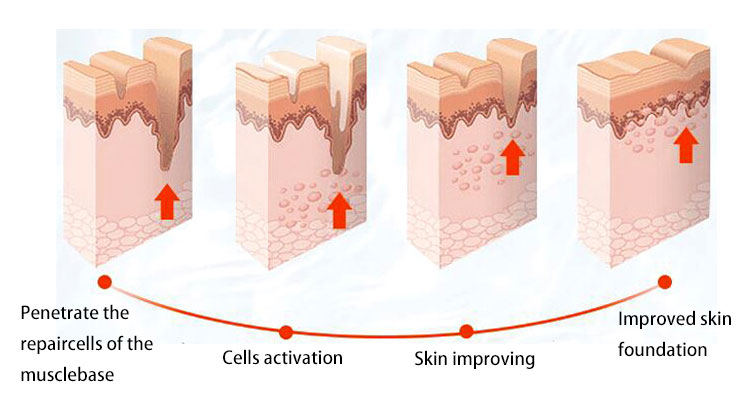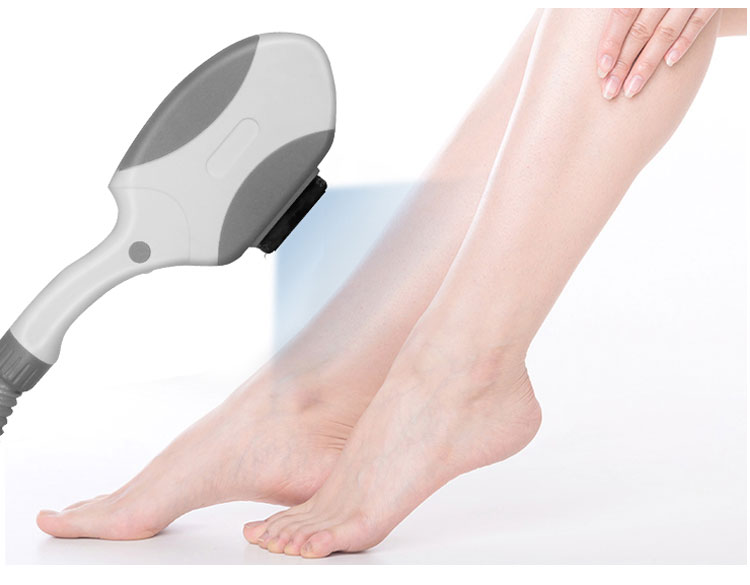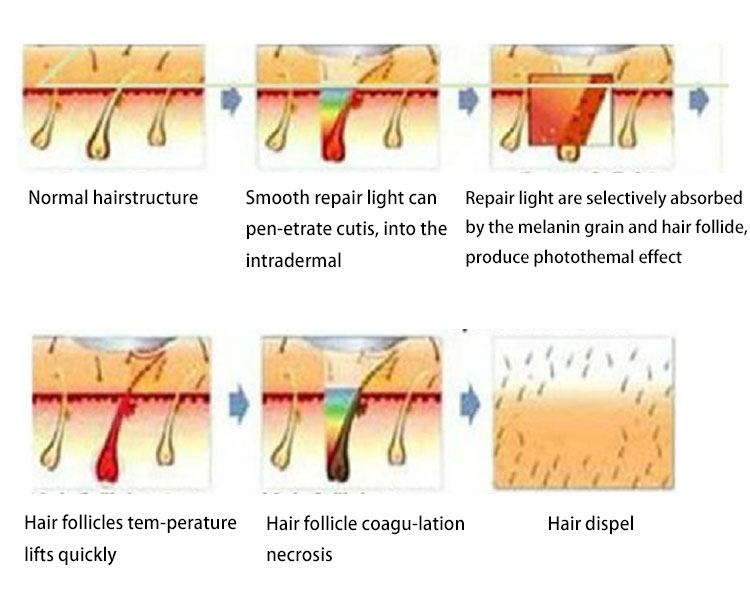 With the function of laser Beauty Machine:

1) Hair Removal: Permanent Hair Removal,including the lighter fine hair.
2) Freckle: get rid of freckles, sun spots, agespots, acne , facial blemishes.
3) Rejuvenation: improve large pores, roughskin, fine wrinkles, restore skin elasticity.
4) Treat blood capillary expansion: redness,facial flushing.
5) lmprove dull complexion, white skin,uniform color.