Product Description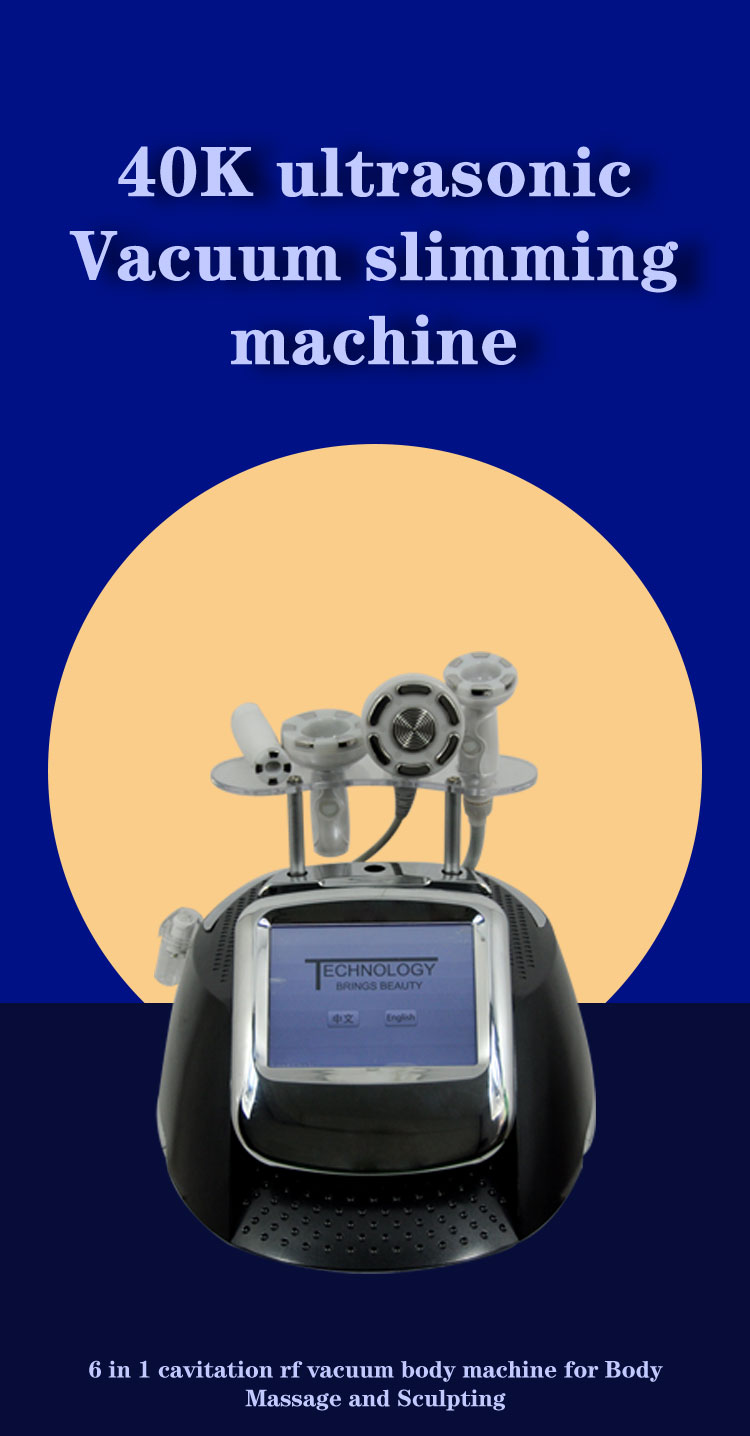 Strong sound wave explosion fat head With collective strong sound wave head, strong sound wave of 40000HZ may be emitted to human body for impacting fat cells fiercely and causing friction motion between fat cells.This may cause effective consumption of calories and moisture in fat cells and reduce the size of at cells. What's more, sound wave vibration may cause fierce impact of fat cells to make them be exploded instantaneously, reduce the amount of fat cells and thereby achieve the effects of removing fat.
Strong Negative Vacuum multipolar rf Body
Being integrated with the most advanced RF technology and strong negative vacuum
technology, the instrument may directly reach the deep-seated fat body .In the fast-active state, fat cell tissue may generate friction heat, increase local temperature and remove excess fat and toxin from the body through sweat gland, enterohepatic circulation and lymph and ultimately achieve the effect of dissolving fat. With controlled depth technology, inlaid diamond particles of different sizes may rub skin along its pattern, adjust suction strength by means of vacuum draw and rub with negative pressure strong force to directly explode thick fat.
Thus, the effects are very obvious:
Enhance blood circulation, accelerate the decomposition of fat, take away wastes, enhance the effect of removing cellulite, effectively improve the state of areolar tissue, remove stubborn fat and improve the sufficient absorption condition of diet products.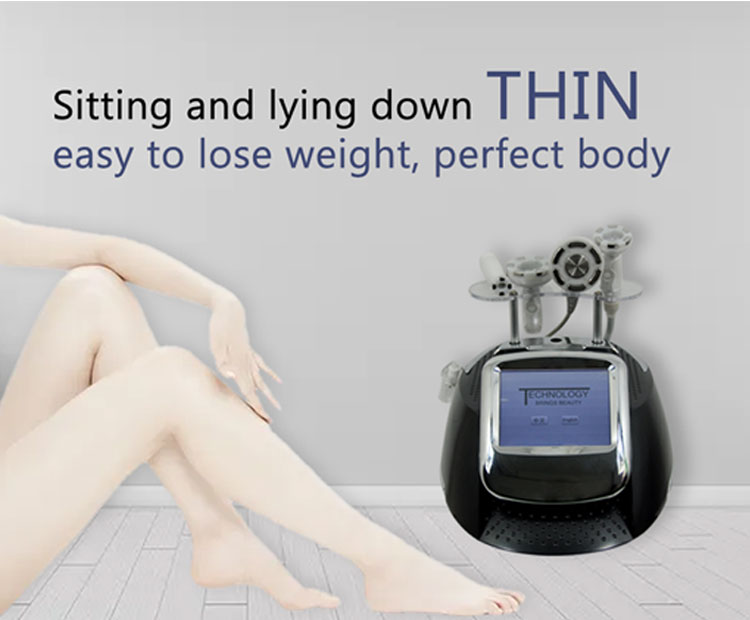 About Lipozero:
Lipozero Body Shaper is a high-tech body slimming and shaping instrument equipped with three core technologies, including South Korean top thermoplastic technology, bipolar focused RF and multipolar, vacuum negative pressure adsorption.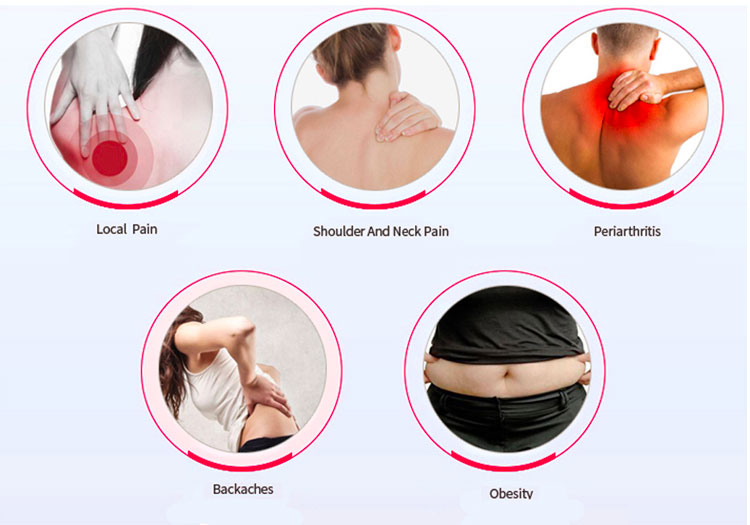 Advantage:
1.Soothing the whole body meridian:
Soothing the body, eliminating fatigue and improving physical fitness, it can be used for
scraping and improving sub-health in any part of the body.
2. improvement of cervical spondylosis Prevention and improvement of cervical spondylosis,improvement of dizziness, headache, improvement of shoulder and neck pain, numbness, swelling, pain, reliefof fatigue and prevention of scapulohumeral periarthritis
3.to improve the lumbar disease:
Improve lumbar stiffness and pain after sedentary,improve and prevent lumbar strain and lumbar disease.
4.Soothing sore body:
Promote blood circulation and relieve muscle tension,pain and powerlessness after strenuous exercise.
5. Face lifting, Body slimming and weight lose.
6. can be used with RF Beauty Equipment and Microdermabrasion Machine to shape smooth skin.

A: Belly, arm (butterfly sleeve), thigh and shank1.First measure the target location with a
measuring tape and take notes
2.Evenly apply the slimming essential oil or cream to the target location and then massage each acupuncture point for 5-8min to open the acupuncture point.
B. For the belly, first adjust the energy frequency in the thermoplastic probe, and then perform
explosion slowly at the waist from down to up (belly, navel) with an explosion fat head or perform explosion upwards slowly at the waist in z-shaped line. Perform the operation for about 15min on either side, with the other hand following behind as a helper in z-shaped line too.After the end of the operation on both sides, operate at the belly top with the explosion fat head for 10min so that fat could be exploded at 360 degrees (with the navel avoided)
C. For the butterfly sleeve, operate in a circle at the thigh and shank in z-shaped line.Perform
explosion slow with the explosion fat head lifting up and down and operate at each location for about 20min.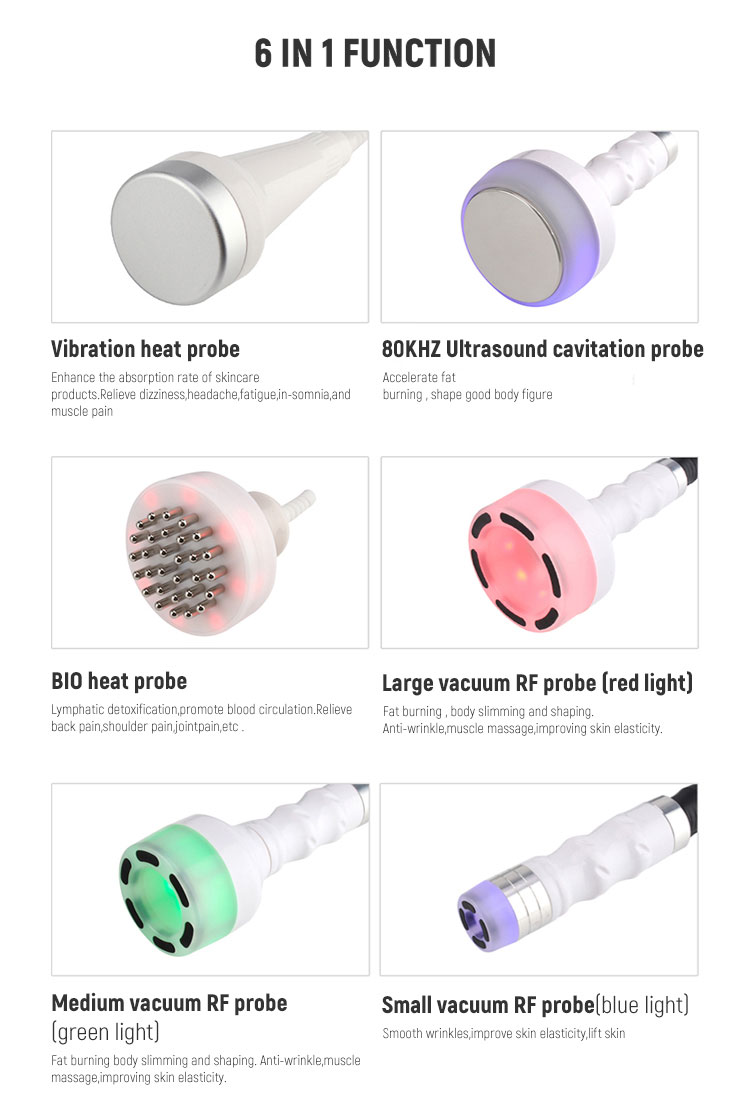 Technological Advantages of the Instrument:
1.High-frequency top-speed detoxification technology, by which detoxification can be
activated at 40000HZ in 1s to effectively enhance circulation and boost metabolism
2.Deep-layer ultrasonic wave technology, by which the lymphatic glands and lymphoid organ can be dredged to fend off the cold clear dampness to improve the internal environment and eliminate fat.
3.Diversified bipolar negative pressure
technology, which causes no harm to connective tissues, feels comfortable and non-painful,
efficient at DC, and safe to use.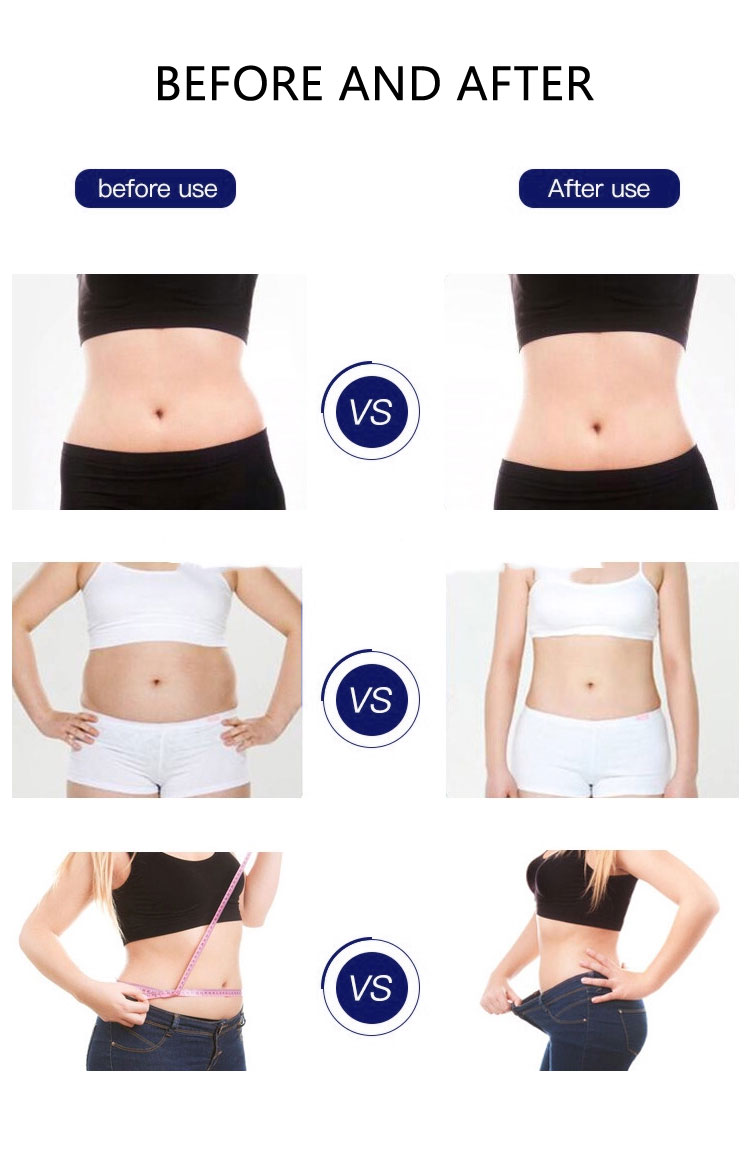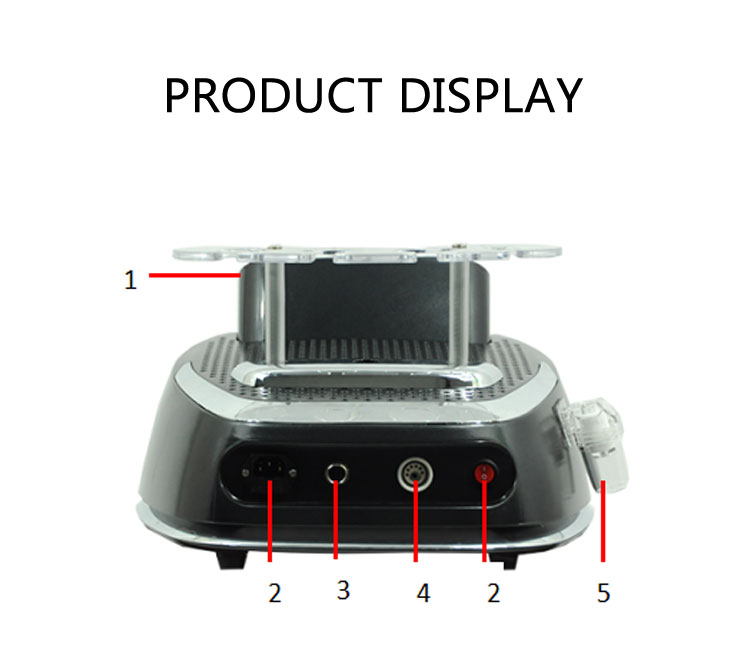 1、8 inch LCD touch screer
2、socket/ power switch
3、40K+RF
4、Negative pressure probe socket
5、Filter
Probes (5 hand pieces)

Specifications

Functions

40Khz Ultrasonic Cavitation

1. Power.25w

2. Intensity: 0-10

3. Frequency: 40KHZ

4. Working time: 0-60min

1.Blast body fat cells

instantaneously, achieving best

contouring effect without any

downtime.

Vacuum Biopolar RF

1. Power: 50W

2. Frequnecy:3MHz

3. Vacuum:O-80kPa

4. Deflate : 250kpa

1. Body shaping

2. Cellulite reduction

3. Lymphatic drainage

Multipolar RF for Face

1. Power supply output:

66V

2. Freqeuncy: 3MHz

3. Power. 30w

4. Working time:0-30min

1. Promote collagen regeneration

2. Retore skin elasticity and gloss

3. Skin Rejuvenation and wrinkle removal

Tripolar RF for Eye

1. Power supply output:

66V

2. Freqeuncy 3MHz

3. Power:30W

4. Working time:0-30min

1. Promote collagen regeneration

2. Retore skin elasticity and gloss

3. Skin rejuvenation and wrinkle removal

Multipolar RF for Body

1. Power supply output:

66V

2. Freqeuncy:6MHz

3. Power:50W

4. Working time:0-60min

1. Increase metabolism

2. Body slimming and Skin Tightening

Packing

Size: 42x43x44cm

Package: Carton